Windows Phone 7.8 ROM Preview (Video) (Updated)
Posted on 09-18-12 07:48 pm
In response to the leaked Windows Phone 7.8 ROM over on XDA Developers, here's a real quick video demo of the ROM in action. Apologies about the messed up screen; my HD7 was a gift from a follower, and is only used for testing purposes.
Long story short, the ROM is fairly unstable at present, which is understandable. From an OS point of view, not a lot has changed, aside from the Start Screen and what looks like a new Themes chooser. Any thoughts or questions? Let me know below.
Update: Now running on my Samsung Focus. Not bad, eh?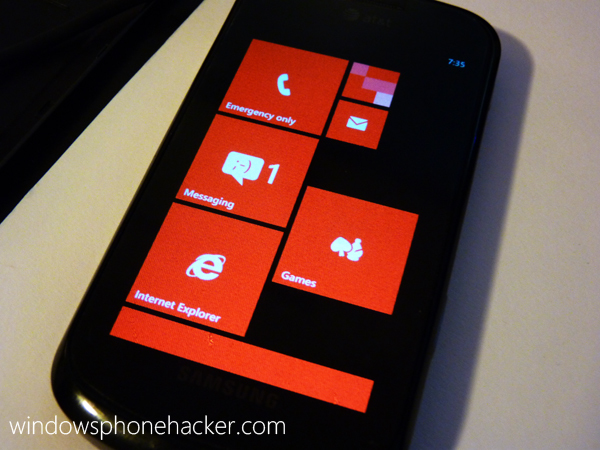 Also, here's the new accent changer: