Windows Phone 7.8 ROM leaked and available for HTC HD7
Posted on 09-18-12 05:28 pm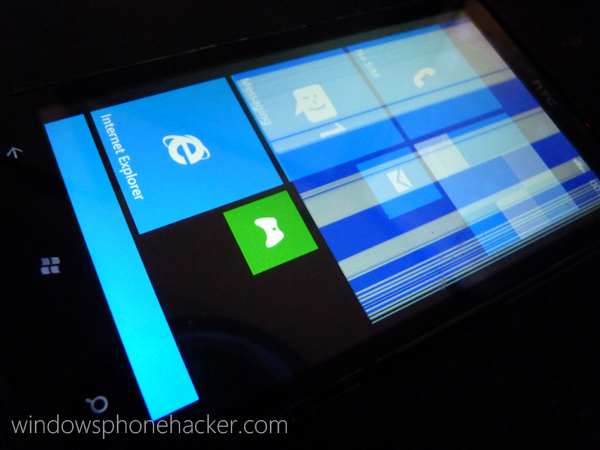 I hate doing rush posts, but check this out. Dotcompt over at XDA has just posted about an HD7 ROM he has put together, based off of a leaked Nokia WP 7.8 ROM, specifically version 7.10.8835.35.
Now, to be more accurate, the ROM is a bit of a fusion between 7.5 and 7.8, as there are no 7.8 OEM packages for the HD7 or other devices. While the ROM boots, it's fairly buggy, so don't get your hopes up for something you can grab and use all day.
Also, note the lines are not from the software, but rather, from my HD7's broken screen.
You can find all the technical details and download over at XDA Developers, here. One more pic for proof: