WPH Folders Version 5
Posted on 02-18-13 09:29 am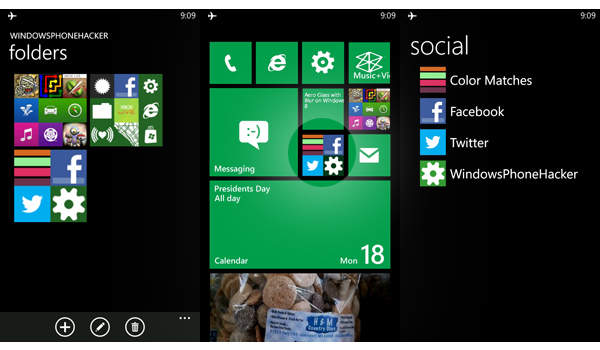 Here it is! A refresh of the popular and much loved application, WPH Folders!
This application should require little explanation, so without further ado, here's the changelog:
Added SkyDrive backup and restore options
Fixed everything with Microsoft's new Marketplace server setup
UI improvements (incl. enter to search, auto region detect, folder display tweaks, etc)
Removed titles from the tiles, giving them a much cleaner look
Working 100% on WP7.8, see above screenie!
Bug fixes, etc
I'm personally very happy with this release, and think it looks really good on Windows Phone 7.8, especially with the small sized tiles. But that's just me. All feedback is welcome, as usual. The source is also available over on Github.
Big thanks to Martyn for testing, ideas, and feedback!
Grab the latest release over on the Folders page, and enjoy!