WP7 Root Tools 0.9 released, bringing root access to many
Posted on 03-28-12 06:20 pm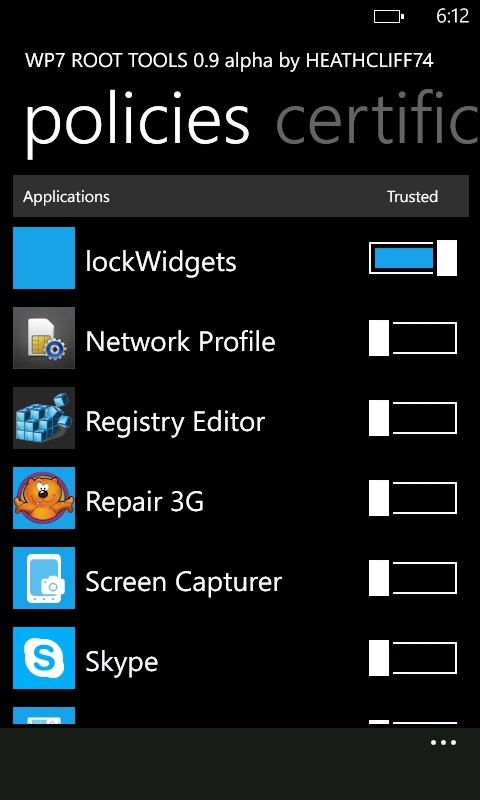 Remember when I kept insisting that you don't need a custom ROM to have a rooted device? Well, perhaps I was a little dishonest when I said that, but hey, it's no secret that Heathcliff74's work has been in queue to bring elevated access to applications on your phone.
Today, the long awaited WP7 Root Tools 0.9 alpha is now available, and we'll cut to the chase. You can read up on all the important, technical details over on Heath's site, where you will also find the download for the application and the SDK.
What does this mean in laymen's terms? It means all those applications we released that required root access (e.g. dynamic background and lock widgets) will now work on 1st and 2nd gen Samsung devices, 1st gen HTC devices, and LG devices. No custom ROM required, and the process is fairly safe. Excited? Thank Heathcliff74!