Windows RT Jailbreak Tool Released
Posted on 01-10-13 06:00 pm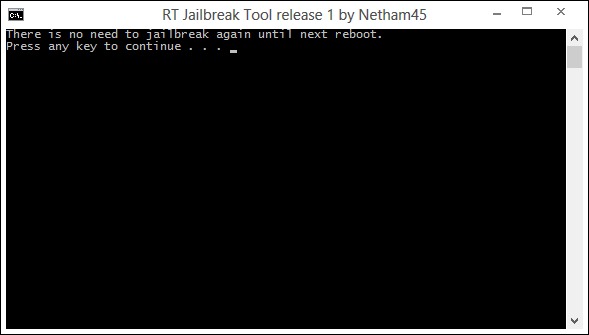 This isn't exactly Windows Phone related, and I've got finals to study for, but I thought I'd post this as the audience for Windows Phones is pretty close to that of Windows RT tablets.
Recently, a method was found for Windows RT that allowed running unsigned code through a rather clever exploit. This method has now been turned into a full fledged tool by XDA Developers member Netham45. All the details are over in this XDA post, including the download. The steps are really simple:
Boot your RT device and log in, allow it to sit on the desktop for about a minute.
Run runExploit.bat, wait for it to do it's thing (shouldn't be more than 20 seconds or so)
Press Volume Down
Wait for runExploit.bat to finish, answer any prompts it gives. They should all be fairly self-explanatory.
Big thumbs up to Netham45 for putting this together, and Clrokr for releasing the details of his exploit. Read more and get the tool over at the source link. Cheers.
[Source: XDA]