Windows Phone 8 Ported to the HTC HD2
Posted on 11-29-12 02:17 pm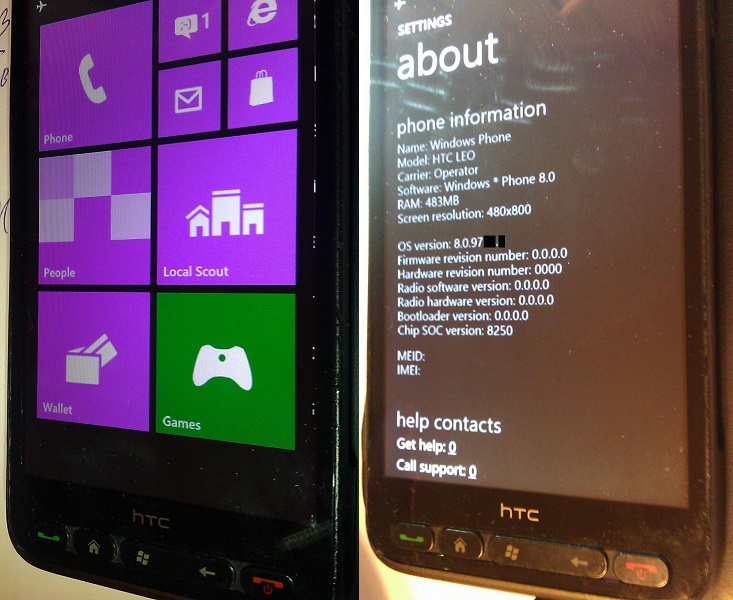 Say, what's this? Well, as the title suggests, Cotulla has successfully managed to get Windows Phone 8 ported to the HTC HD2.
As a bit of a reminder, or explanation for newcomers, the HTC HD2 is a device released back in 2009, which has received a great deal of hacker's love, especially from Cotulla and the Dark Forces Team. The device, originally designed for Windows Mobile, has been hacked to run Android, Meego, Ubuntu, Windows Phone 7, and now Windows Phone 8.
The pictures were, as his usual style goes, posted to Twitter with little explanation. The pictures were captioned with the base64 encoded strings "MGgsIEYxbkBsbHkg=", "Tm90IFJUTSB5ZXQuLi4=", and "TUFHTERSIFVFRkkgaXMgdXNlZCBmb3IgYm9vdCA=", which decode as "0h, [email protected]", "Not RTM yet...", and "MAGLDR UEFI is used for boot".
Now, before you get too excited, this is apparently proof of concept, and not ready for daily or public use. But for us HD2 owners, we can go ahead and congratulate Cotulla on his accomplishment, now having brought the Windows Mobile device up to the latest version of Windows Phone 8.
What was this, Microsoft, about current WP7 hardware being incompatible with WP8?