Windows Phone 7 to support 5 languages at launch, MyPhone features
Posted on 07-13-10 07:00 pm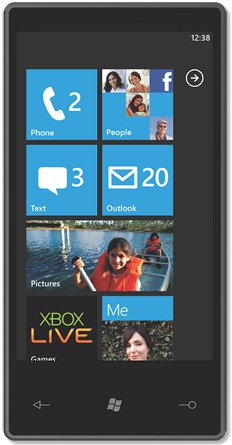 Over at the Windows Phone Blog, it has been posted that Windows Phone 7 will support 5 languages at launch: English, French, Italian, German and Spanish. They also note that the Marketplace will be available in 17 countries, being Australia, Austria, Belgium, Canada, France, Germany, Hong Kong, India, Ireland, Italy, Mexico, New Zealand, Singapore, Spain, Switzerland, UK and United States,
They also note that they are "discussing" having a MyPhone or KIN studio like service for the phone (quote):
A feature we're discussing for the first time today is the new Windows Phone Live companion site that gives people a central place to see pictures they've published, view their Windows Live calendar and contacts, exchange OneNote files and access other information shared between the phone and the Web. The site will offer25GB of SkyDrive and host the Find My Phone service, which allows people to find and manage a missing phone with map, ring, lock and erase capabilities right from your PC – and all for free.
This would be great news, as the KIN studio was the major selling point of the KIN, and the 200mb of space we get on MyPhone simply isn't even.
View the blog post for more information.