Windows Phone 7 Developer devices going out next week?
Posted on 07-11-10 07:00 pm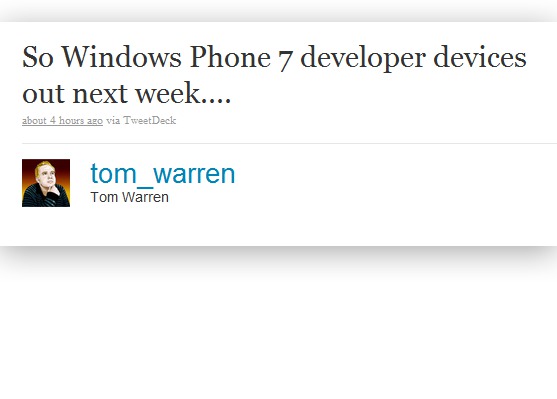 Tom Warren, a writer for the Neowin website, has recently posted via Twitter that Windows Phone 7 developer devices will be out sometime next week to certain select developers. These devices are highly likely to be running a near-RTM build of Windows Phone 7 OS. While only select developers will receive these, Microsoft appears to be putting a lot of pressure on getting applications written for Windows Phone 7 before release, obviously to combat against Android and Apple app markets.
Stay tuned for more.
[Via: WMPoweruser]