Update: WPH Tweaks 0.4
Posted on 05-25-12 05:19 pm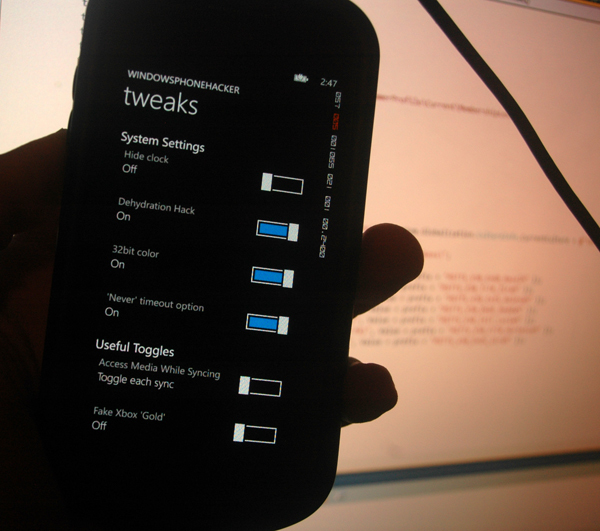 Quick update today to the WPH Tweaks application:
Now uses WP7 Root Tools SDK 0.2.1, which should help with some performance boosts and optimization.

Reordered some items, working on cleaning up the UI

I finally reached 50 apps, and noticed that the letters are irritating. Option to disable the jump list items is now available.
Grab it over on the Tweaks page, and be sure to give me feedback. Enjoy!