Themes for Windows Phone Version 2
Posted on 12-17-11 12:58 pm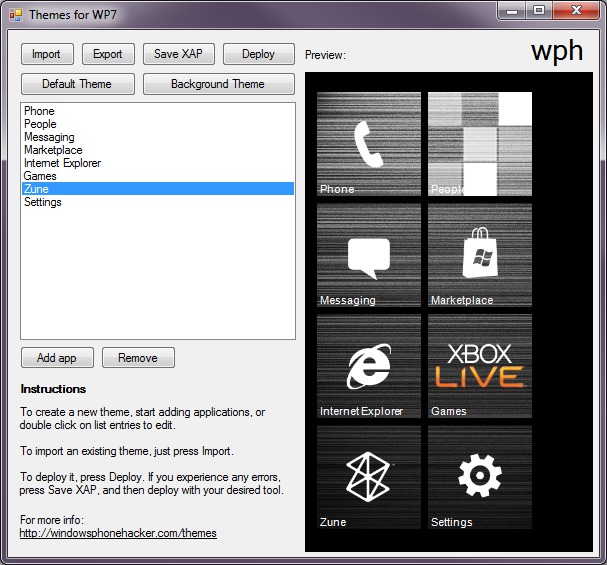 Over the last week, we've seen some pretty amazing (and pretty pretty) themes that utilize our tool. We do admit it was lacking perfection, however, and similar to Folders, we did a little update to it to keep it in shape. There's still a lot of suggestions we're hearing that we're working on, but this version should make things easier on you, both in creating and applying themes.
We also put some of our favorite themes up for display on the Themes page, to give readers a sense of what's possible and available. The change log is short but is as follows:
Speed improvements and clean ups

Easier to pin tiles

Bug fixes

Improvements when using the Background Theme, where tiles can either be added or replaced. Also, adding blank tiles or third party apps is now better supported.
Let us know what you'd like to see in the comments here or on the download page, and we'll see about making it happen. Merry Christmas, Happy Holidays ;)
Download it here.