The easy way to prevent Windows Phone 7 from relocking
Posted on 01-22-11 12:27 pm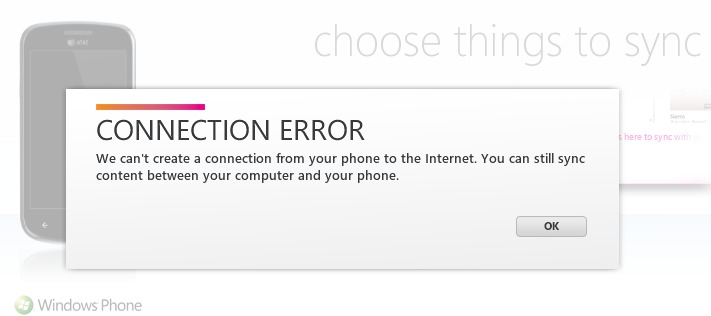 Windows Phone 7 has a little tendency to relock itself, which isn't anything wrong with ChevronWP7-it's just how Microsoft set up their security callbacks. Since it was beginning to be frustrating to continually unlock my device every time it ran a WiFi sync, here's a simple method that will prevent your phone from calling home completely:
Over on XDA Developers, a list of registry edits were posted that would supposedly prevent your device from calling home. Unfortunately, these edits had mixed results among users. A certain post, however, recommends disabling the Zune connection service entirely, which in our experience, has worked flawlessly.
To easily prevent your Windows Phone 7 from relocking, follow these steps. Please note this will require modifying service configurations, which could potentially have undesired effects.
1. Unlock your device with ChevronWP7
2. Sideload any applications you wish to keep on your device.
3. Disconnect your phone
4. Press Start, Run, and type services.msc
5. Find Zune Windows Mobile Connectivity Service on the list.
6. Double-click, and set Startup Type to "Disabled."
7. Press Apply, then OK.
8. Reconnect your phone and open Zune. A message similar to the one shown above should appear. Ignore this, and test out your phone. If sideloaded applications do not display the "revoked" status, you're done.
This will not effect syncing any content with your phone. The only things that will not work are sideloading applications and connecting your device to the development tools. If you need to do either of these things, go back to the services menu and set the Startup Type to Automatic.
Share your feedback below. In our experience, this has worked for nearly a week without problems.