Sprint HTC 7 Pro ROM leaked?
Posted on 02-14-11 05:50 pm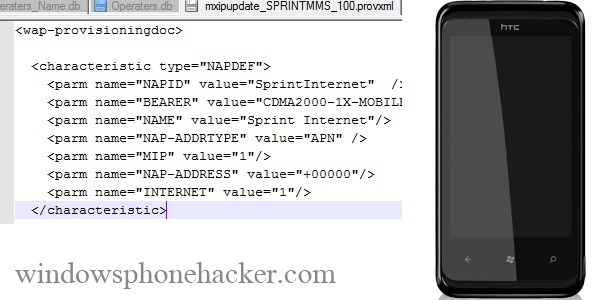 Well, here's something interesting, and something we're not sure how to file. We've stumbled upon what appears to be a legitimate ROM for the Sprint HTC 7 Pro. That is, the CDMA version. As evidenced from two files in the dump, the first one being a carrier MMS configuration and the second being a Zune rendering of the device, it looks as though the ROM is actually legitimate. We're still looking for more information, and if you have any, let us know. Please note we have nothing to do with this ROM, and we give you the link with no liabilities whatsoever.
You can check it out here and tell us what you think it's all about, but if you ask us, we suspect the real device will be showing up fairly soon.