Samsung Focus spotted running Mango, new features leak out
Posted on 05-09-11 04:10 pm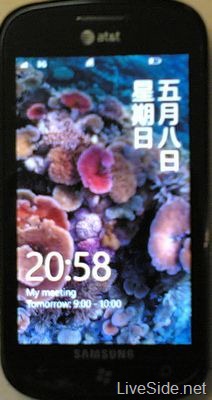 Last night, several new features regarding Mango were announced. Today, a Chinese developer on Cnblogs has spilled the beans on some unannounced features, including handwriting and dictionary support, IE9 multitasking, and Windows Live Messenger integration.
While the original post has since been removed, the developer evidently has access to the internal testing build of Mango, and is seen running it on his Samsung Focus. The build is shown with the East Asian language support, with the date reading Sunday, May 8th on the home screen. Going along with this, the build also has handwriting and dictionary support: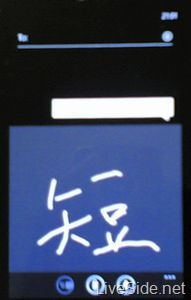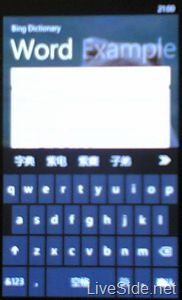 Another interesting feature discovered was how the multitasking screen handles Internet Explorer 9 tabs, as it appears to put all the tabs in separate previews, similar to Internet Explorer on the Windows 7 desktop: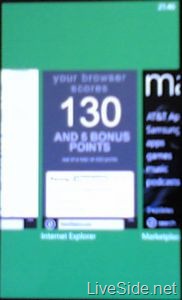 However, the biggest feature, we think, is confirmation that Windows Live Messenger will be integrated into the Peoples hub, and will allow you to text or IM the people on your contact list. Considering as this is a Microsoft-based phone operating system, we find it quite logical to have Windows Live so tightly integrated into the system.
With all these new features, we're really excited to see what Mango has in store for us, and we feel strongly that Mango will give Windows Phone 7 some serious momentum. At the same time, we're curious as to we're all these versions are popping up, which appears to be an indication that some internal builds are making their rounds. We should see more information sometime in the near future.
[Via: LiveSide]