RSPL under works for HTC Windows Phone 7 devices?
Posted on 04-14-11 04:12 pm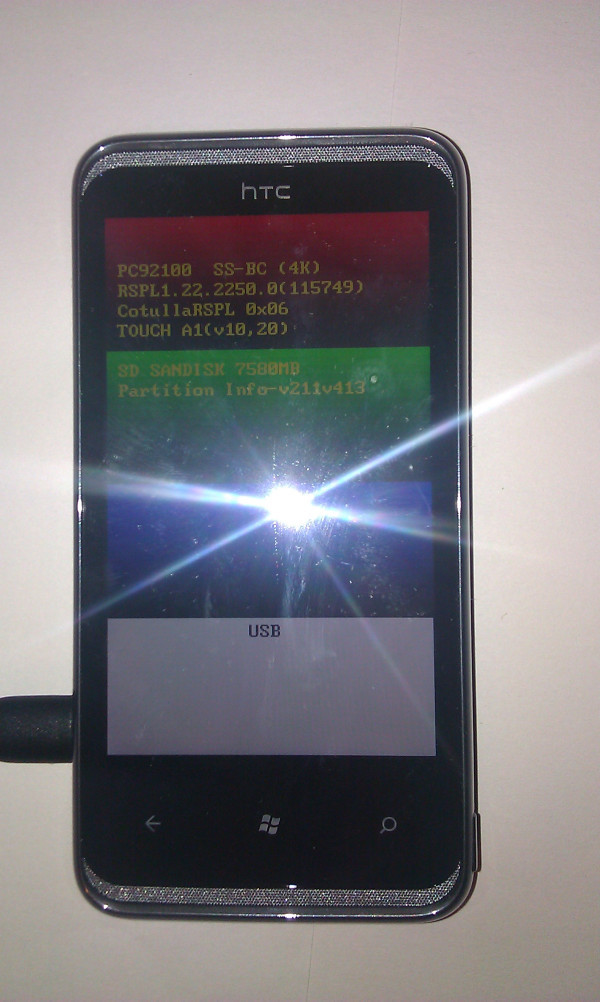 When you follow the Dark Forces Team, there's no telling what you might see. According to a recent Tweet, the team appears to be under works on an RSPL solution for HTC Windows Phone 7 devices, specifically the one shown above, the HTC 7 Pro, and the HTC Mozart, shown in another picture.
What does this mean? Basically, it seems that the Dark Forces Team are working on a solution to bring custom ROM cooking over to HTC Windows Phone 7 devices. The first step would be unlocking the bootloader, which is the progress revealed in these pictures. Custom ROMs could bring a variety of things, such as built-in homebrew and custom tweaks, advanced themes, etc. Whatever the case is, we're excited, and hope to see more in the near future.
Hit up the source link for their brief message to the world.
[Via: @CotullaCode]