Release: Lock Widgets 2.5
Posted on 07-20-12 08:26 am
Just in time for the summer weekend, here's a fresh new update to Lock Widgets, the apparently-much-loved application that augments the Windows Phone lock screen with information about weather, text messages, battery info, and RAM usage. The overall idea that is sought after in this homebrew app is to be as natural as possible, blending in with the WP7 design ethic in an unobtrusive way: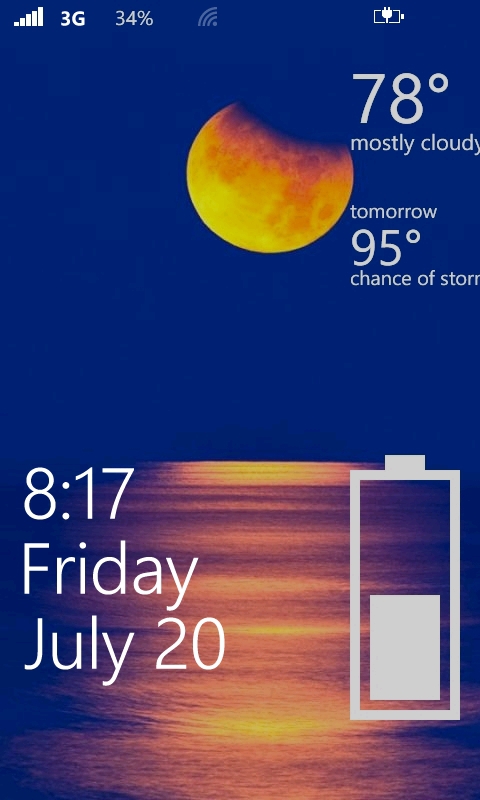 The project is still very much a work in progress, but with version 2.5, I hope some major issues will be addressed and the application will bring joy to many homebrew users ;)
Here's the info:
Changes:
New RAM widget

Improved weather widget

Weather effects

Temperature unit is now detected based on region. en-US are the only people using Fahrenheit, right?

Some improvements to optimize battery usage; widgets now only update when the phone is locked, and some internal library changes should optimize fetching SMS messages.
Hopefully the new version will work out as planned; if you have any feedback, be sure to let me know in the comments. I've already taken some suggestions into account for the next version, now all I need is some coding time. Anyhow, download it over at the Lock Widgets page.
Thanks, and enjoy!