Lock Widgets 2 version 2.5
Posted on 07-20-12 08:31 am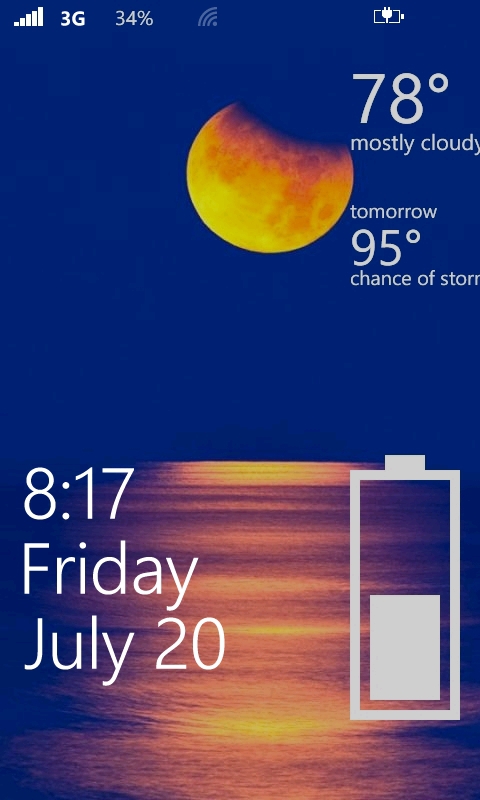 Tada! After about a week of painful testing experiences, the official version of LockWidgets 2 is finally finished and ready for public consumption. LockWidgets 2 is a rewrite of the original loved LockWidgets application, which added data such as weather to your phone's lock screen.
LockWidgets 2 takes the same premise and makes it more efficient and provides more opportunities in its framework. This initial version of LW2 is very simple, but offers a lot of room for expansion. All the data is now handled on the device, and in realtime, meaning text messages and other device state pieces of information can be easily augmented onto the lockscreen.
Alright, enough introductions. Here's the tl;dr section:
Features
SMS widget

Weather widget

New: Weather effects; cloudiness or raindrops appear based on conditions

Battery widget

New: RAM widget

Coming soon: RSS widget, more notification data

Runs in the background, no need for messy data transfer

Should run side-by-side with other homebrew apps, such as Folders, Battery Status, etc.

It's really simple (always a plus)
Requirements
Full Unlocked ROM -or- WP7 Root Tools working on the device. For beginners, this means you'll need a device with at least interop unlock.
Instructions
Download and deploy the lockwidgets2.xap file to your phone. Run LockWidgets, and select the options you want. Press Save and cross your fingers.
Video
Info
1) The application may be quit when using music apps that use background audio. This is a known limitation, sorry.
2) The original LockWidgets application service will be shut down soon. Hopefully this new version will be more appealing and will work much better. I'll continue to improve LW2 to bring it up to par with the original one.
Feedback
As usual, give me suggestions and feedback! Appreciate it. Personal thank-you goes out to all the testers of the betas. Couldn't have done it without you!
Download
Enjoy, Jaxbot.