Opera Mini ported to Full Unlocked Windows Phones
Posted on 12-10-11 10:37 am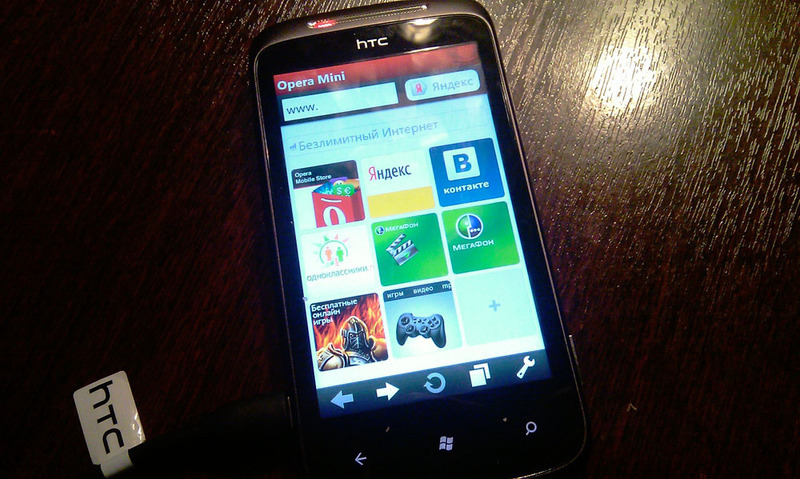 Today we interrupt our usual news to bring you a mix of shock, excitement, and nostalgia.
For our readers who have used Windows Mobile, you probably know very well that Opera was a lifesaver on the browsing side of things. Opera Mobile and it's little brother, Opera Mini, were among the few options where browsing could be fully enjoyed.
Now, thanks to XDA Developer's member Ultrashot, this is literally running on Windows Phone 7. In fact, if you don't believe the image above, we even tested it on our own device. Here's the juicy bits:
This requires a device to be full unlocked. If you're not sure if your unlock is "full unlock", it isn't. Simply put, full unlock is only available if you've flashed a custom ROM, specifically the DFT Freedom ROMs (or variants of such). This is because this is literally the Opera Mini EXE that is being executed by the Silverlight wrapper, which is then loaded into memory and, well, just works.
How exactly this developer got Opera Mini to run on the Windows Phone 7 API layer, we're not sure, but we intend to find out and see what else is possible ;) Hit up the source link for some info, droolings, and download.
[Source: XDA Developers; Via: wpsauce]