Latest Windows Phone 7 Emulator Unlocked!
Posted on 02-05-11 11:49 am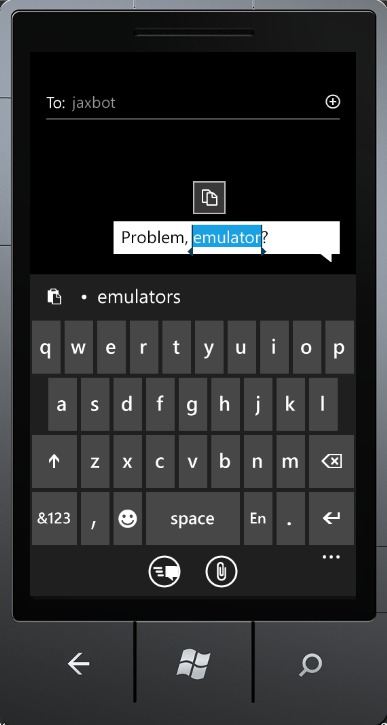 Microsoft released a new build of their Windows Phone 7 Development Tools yesterday, and as with previous versions, it's been completely locked down. Thankfully, similar to the previous version, it's been unlocked. This time, however, it was unlocked by our very own Jaxbot.
The technical information can be found in the XDA Developers thread, but here's what you need to know: Download the file below, replace it with your original emulator image found below:
C:Program Files (x86)Microsoft SDKsWindows Phonev7.0EmulationImages
and open up Windows Phone 7 Emulator from your start menu. You will, of course, need the latest development tools, and we recommend backing up your original image.
Also, a quick note: The Settings menu is acting up, which I currently do not have time to fix. Everything working in previous emulators, however (Games, IE, Messaging, etc), works. Marketplace, Accounts, etc, do not, as these are completely blocked on the emulator.
Watch a video of it in action below:
Download: http://www.megaupload.com/?d=FFXLYKU7 Please do not directly link to the file, link to this page instead.