Just for Fun: SmartBot mini, a little Windows Phone powered robot
Posted on 11-24-11 09:17 am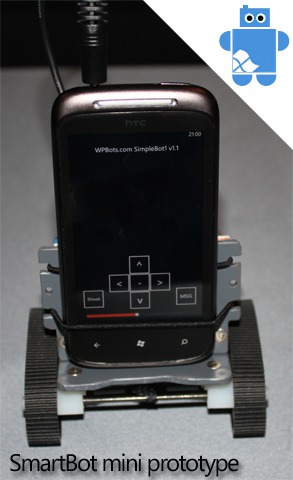 Hopefully everyone is either enjoying thanksgiving, losing weight, or a combination of both (which would be ideal). That aside, here's a little fun, filler, and fluff to complement your surfing at the dinner table.
WPBots, a site apparently dedicated to developing a Windows Phone powered robot, has some juicy new bits up. Above is a picture of the SmartBot mini prototype, which looks as described. Here's another view: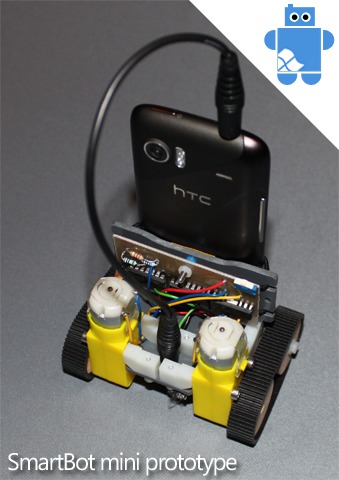 Aside from being a totally geeky robot, the project also is focusing on the new Mango camera API, and the developer is attempting to make a image processing library for tasks such as object and head tracking:
It would be nice to see the source code of this thing released, or at least in part, to be able to bring more rich interactions with phones and their surroundings. In the meantime, whilist stuffing your face, you might want to head over to WPBots and read up on the project. A video of it in action is promised sometime soon.