HTC Prime and Ignite renderings surface, two new Windows Phone 7s coming this summer?
Posted on 03-15-11 03:12 pm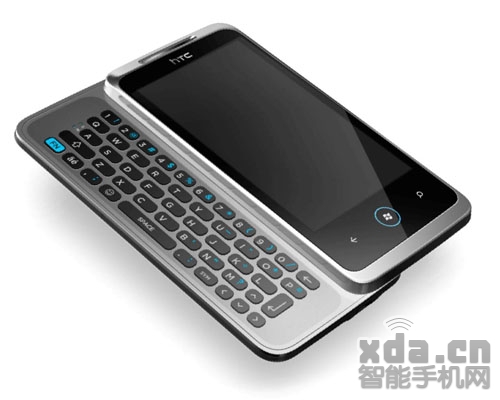 From xda.cn comes two new renders today with no clear source, featuring two new devices: The HTC Prime and the HTC Ignite. The first is a sliding QWERTY machine with a blue design, while the second (pictured below) is a thin, sleek, metallic based phone. Both devices are claimed to run with 512mb of RAM, posses 5mp cameras and 3.7" WVGA screens. However, the HTC Ignite boasts a resisitive touch screen and a 800mhz Qualcomm Processor, which is below the specifications required by Microsoft for Windows Phone 7 chassis. Of course, it could just be a reporting mistake, but take it as a rumor. Either way, we look forward to getting a closer glimpse at these phones in the future.