Homebrew screenshots return to Windows Phone Mango
Posted on 10-23-11 09:19 am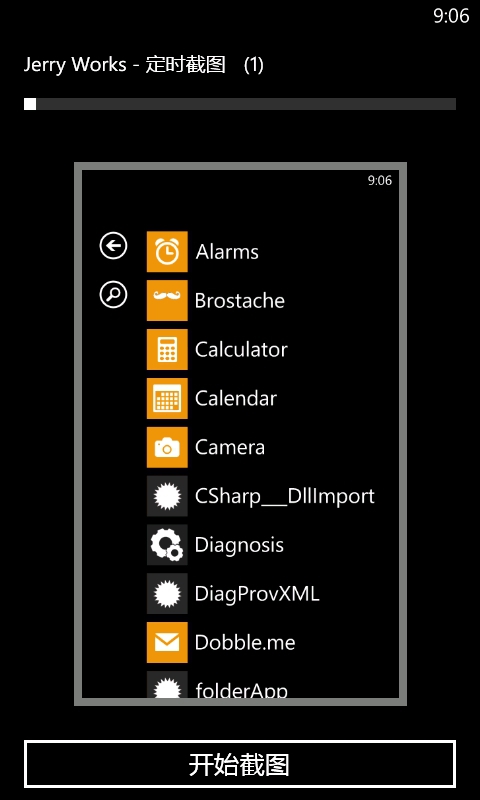 Looks like someone beat my plans to it (usually a welcome event ;) ). After the original screenshot tool was killed by Mango, a new version has arisen over at the WPXAP forums. The application allows you to take on-device screenshots without much hassle.
Here's how it works:
1) Open the app
2) Set the timer on the top for how long you want to it wait before snapping (you know those timers on cameras? Think of it like that)
3) Click the button on the bottom
4) Head over to where you want the screenshot (press Start and navigate)
5) Wait for a message at the top of your screen
6) The image is saved under Saved Pictures in the Pictures hub.
It requires your phone to be unlocked, but despite what most sites are reporting, you do not need to be interop unlocked. By removing the interop unlock capability, the application will deploy to regular unlocked phones. To reduce the hassle, we patched the XAP for you, ready to deploy to your unlocked device.
Also, as a quick note: Windows Phone does not allow writing to the albums with Zune connected, so if it doesn't work at first, unplug your phone from the computer.
Download (patched): ScreenCapturer-20111022v2_patched.xap
Or get the original at the source.