Full summary of today's Mango announcements
Posted on 05-24-11 03:50 pm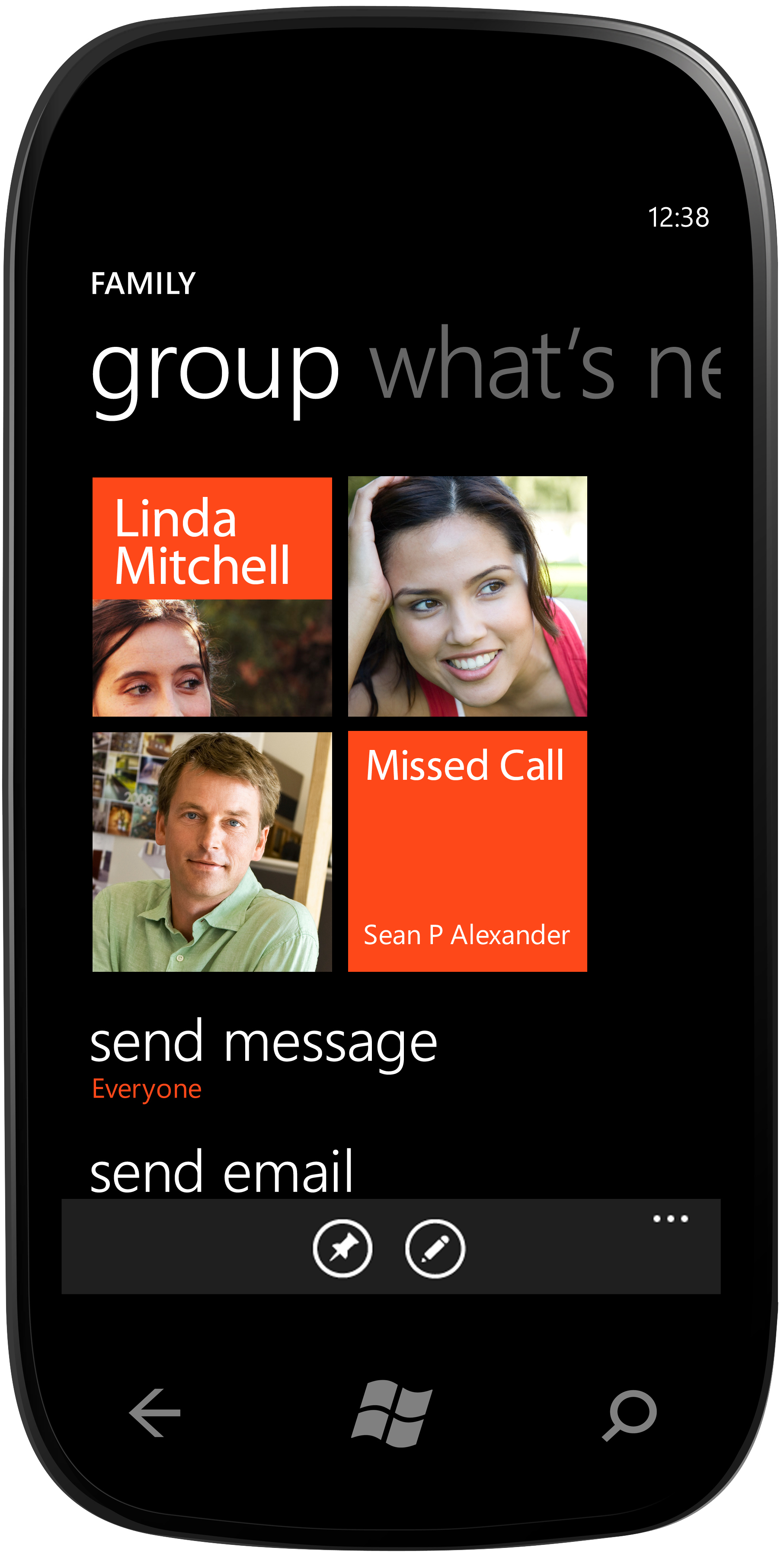 Today, Microsoft held a special event to announce all the upcoming Mango features, and in case you missed, we're ready to sum it all up after the break.
The name
The next version of Windows Phone is codenamed "Mango", but comes with the version number 7.1. The major change makes sense (and matches what we've seen from test builds), but it's worth mentioning that the name will probably not be stressed; after all, it's technically just "Windows Phone".
Release
Mango will be released this fall, as a free update, as Microsoft has stressed repeatedly. Actual months/dates are yet to be determined, but we suspect it will be available before the holiday season.
New Features
Mango was said to include over 500 new features, and while we haven't seen quite that many, we have seen enough to make us question the sanity of our patience. The new features coming this fall are:
Multitasking - Microsoft stresses this is full multitasking, not merely fast app switching, and will allow all applications, including third-party ones, to be instantly jumped between.
Integrated Threads - Mango's new Messaging system allows users to switch between SMS, Windows Live Messenger, and Facebook chat within the same thread, seamlessly.
Groups - Contacts can be grouped together into live tiles to easily view social network activity, as well as text, email, or IM the entire contact group.
Twitter, LinkedIn, and improved Facebook support - Mango includes support for Twitter and LinkedIn feeds to be integrated with contacts. In addition, Mango includes built-in Facebook check-ins and facial detection software for tagging photos.
Linked Inboxes - Mango will include linked inboxes to view multiple email accounts at once.
Voice-To-Text and Text-To-Voice - Mango includes SMS dictation and text-to-voice to enable hands-free texting and chatting.
IE9 Mobile - Mango's browser has been updated to support HTML5 and full hardware acceleration.
Local Scout - Easy to access local search results that inform the user about nearby restaurants, shopping, and activities.
Bing Vision - Mango includes a new "Bing Vision" feature to enable easy vision-based searching.
Bing Audio - Mango's Bing Audio allows Shazam-like searching for music.
New quick cards - Mango will include improved searching quick cards that include products, movies, events, places, and applications.
Xbox Live improvements - Rather than have a separate "Xbox Live Extras" application, Mango seamlessly integrates the two, as well as gives a much cleaner list of the games installed on the device.
Outlook Improvements - Threaded messages, security enhancements, and server-searching will be added to Mango to better suit the enterprise applications.
More details on these features can be found over on our previous Mango coverage. In the meantime, we'll be working to dig up some more information, so let us know if you have any questions.
What do you think? Does Mango "change everything" ?
[Source: Microsoft]