DFT releases RSPL and HSPL for HTC Windows Phone 7 devices
Posted on 07-31-11 07:24 pm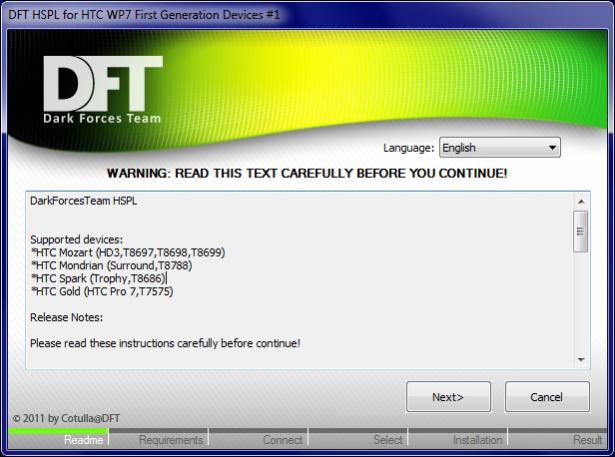 After lots of hard work, the Dark Forces Team has managed to work out the release of RSPL and HSPL for first generation HTC Windows Phone 7 devices.
For those who aren't sure, RSPL/HSPL are used in the process of flashing custom ROMs. The XDA Developers thread puts a lot of basic introduction into exactly what these terms mean. Essentially, the release of the new SPLs will allow chefs to bring custom Windows Phone 7 ROMs to the majority of the HTC Windows Phone 7 devices. The supported devices are the HTC Mozart, the HTC Surround, the HTC Spark/Trophy, and the HTC 7 Pro. The Verizon Trophy and the Sprint Arrive, however, are not supported, and users are warned not to attempt the flash on these devices.
Details and instructions are available over at XDA Developers, but first, let's give DFT another round of applause.
[Source: XDA Developers]