DFT releases MAGLDR, Full Unlocked ROMs for Samsung First Generation
Posted on 02-07-12 02:31 pm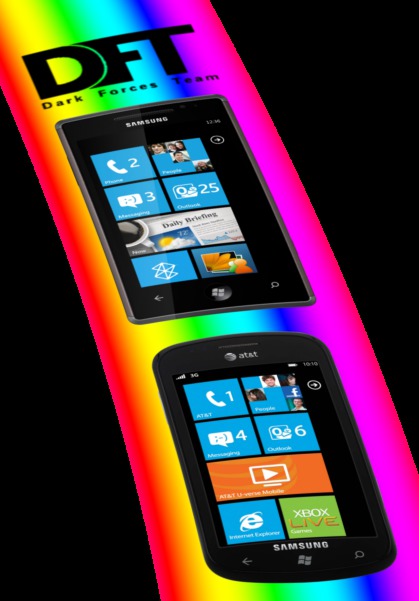 The Dark Forces Team has had some interesting stuff in the pipes lately, and today, it looks like their long awaited work is finally becoming available.
We previously mentioned that Cotulla had been showing off MAGLDR on his Samsung device, and today, the public release has been made available, titled the DFT Sammy Rainbow project. Here's what you need to know:
This allows flashing MAGLDR to your Samsung Focus or Omnia 7. If you're not aware, MAGLDR is custom bootloader that makes flashing ROMs a lot easier and safer.

The MAGLDR release is accompanied by full unlocked ROMs ready for the devices.
As with everything, there are some risks involved, but hey, we're downloading it, and suggest you do too if you feel like having some fun. This will allow the same full unlocked goodness that HTC devices have enjoyed, meaning full root access and the ability to run native EXEs, such as the Opera Browser.
Read enough? So have we. Head over to XDA Developers, read the instructions, and enjoy. We'll have more details ready as we get this ourselves.