DFT releases cooked Mango build 7713 ROMs for HTC Windows Phones
Posted on 08-06-11 08:10 am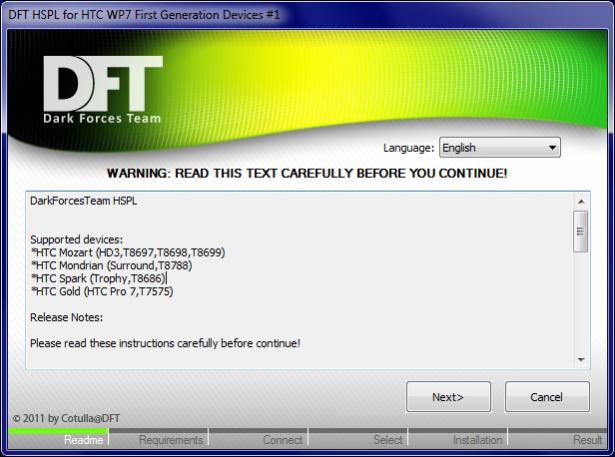 DFT recently released HSPL/RSPL for HTC Windows Phones, which was the first step in introducing custom (cooked) ROMs for these devices. Now, DFT has released several cooked Mango ROMs for these devices.
The ROMs, titled the "DFT Freedom ROM" series, is a carrier-clean Mango base using build 7713, which is just after Mango Beta 2, but not quite RTM. The ROMs support 22 languages, and come pre-jailbroken (developer unlocked) for your convenience.
The ROM supports the Schubert, Mozart, Spark, Mondrian, and Gold, which translates down into the HD7, Mozart/HD3, Trophy, Surround, and 7 Pro respectively. That's a whole ton of devices, and a whole lot of Mangoes. Before you get too excited, however, keep in mind that you will not be able to Zune update to later versions with these ROMs, but DFT is looking into that. In the meantime, sit back, relax, and let the Windows Phone flashing party begin.
[Via: wpcentral; Source: XDA Developers]