DFT details Full Unlock, Native EXE Applications on WP7
Posted on 09-09-11 05:29 pm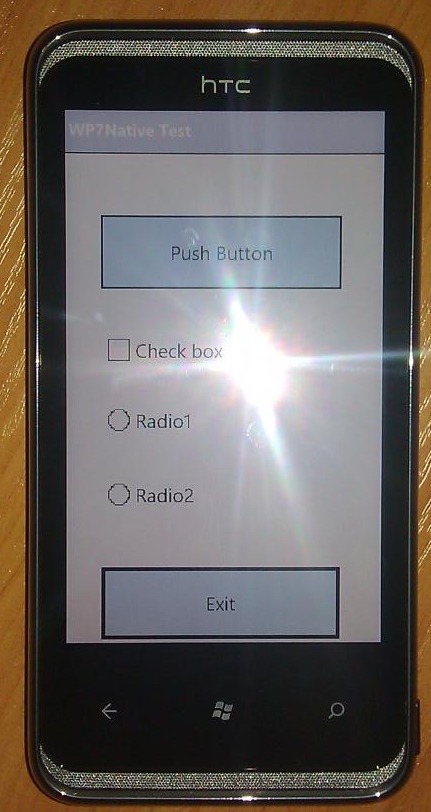 DFT never ceases to amaze us. In a recent post on XDA Developers, Cotulla has started a thread detailing native Windows Phone 7 Development. That's right, full, compiled EXE binary support on Windows Phone 7.
Here's what he has to say, in brief (quote):
1) It's possible to run any EXE files (after "FullUnlock")
2) Those EXE files can do any operations in the system (after "FullUnlock")
3) It's possible to show some GUI from this applications. But GUI has legacy Windows CE style, it's impossible to create Metro-style applications for now.
He goes on to explain that FullUnlock is a method of replacing the LVMOD.dll and PolicyEngine.dll files to unlock the policies on WP7 to allow native development. Naturally, the only way to do this right now is to flash a cooked ROM. DFT is working on getting ROMs with this feature built into it.
Also, since WP7 uses UIX scripts for the Metro UI, native applications are currently locked on the old Windows CE look, or shell-only. There's a complicated reason for this, but it breaks down to how Microsoft compiles their UI scripts.
Basically, we will hopefully see some major developments on WP7 come through, and you can read about how to handle it yourself over in the thread.
[Source: XDA]