Developers: Windows Phone 7.8 Emulators released
Posted on 01-22-13 02:15 pm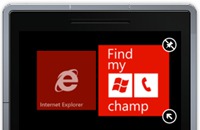 Quick bit of news today. The Windows Phone Developer Blog has announced an optional update for the Windows Phone 7.1 SDK to facilitate the development of Windows Phone 7.8 apps.
What's in it? Two new emulator images, 7.8 and 7.8 256mb. That's it. The APIs aren't updated for the SDK, you'll have to use reflection to implement the new tiles, just as you would for a WP7 app running on WP8.
This does, however, mean there's a little bit of oomph still on WP7, and it brings some light to that rumor that the WP 7.8 update is going to be released in the next few weeks. Details and download over at the source.
[Source: Windows Phone Developer Blog]