ChevronWP7 Labs now available
Posted on 11-04-11 11:47 am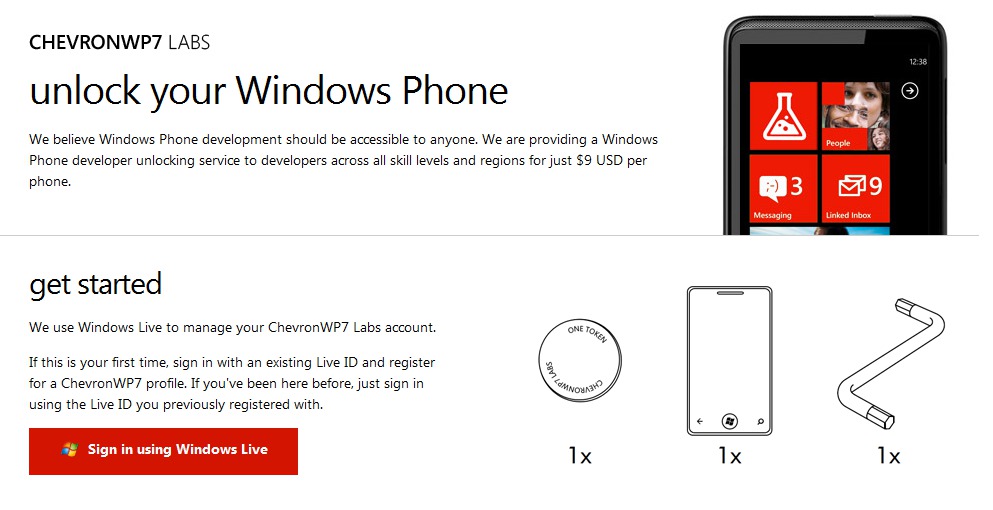 After it was announced last month that ChevronWP7 Labs was approaching the finish line, the team has just announced that the service is immediately available.
Per their blog post, the $9 developer unlocking tool is now ready for human consumption. As a recap, the tool is based upon an agreement between Microsoft and the ChevronWP7 team consisting of Rafael Rivera, Chris Walsh, and Long Zheng, which will allow authorized homebrew development on Windows Phone devices. This is great for end users, and developers who want more end users to use their device.
So if you haven't already found a way to get your WP7 device unlocked, you can go cough up the $9 and go use the service, right now. We're still playing around and will report back when we find anything.