Bypass allows select Windows Phone 7 devices to receive NoDo today
Posted on 03-28-11 04:23 pm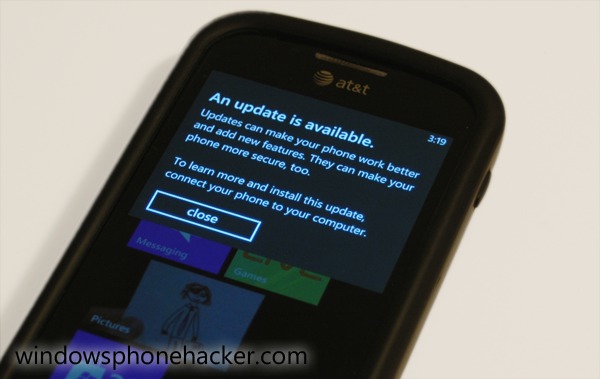 We know the update is ready, but how do we get it? This is a question that was answered by XDA-Developers poster dawnrazr, who found a way to bypass the regional check on the Windows Phone 7 update system and trick the Zune software into installing the update right now. Before you get too excited, we must warn you that this only works on devices with the update already in queue, specifically the Samsung Omnia 7 and the HTC 7 Pro. The devices will also need to be unbranded.
The steps are:
1. Download usaip.eu/en/USAIP.pbk open it and connect to EUROIP PPTP Hungary
with
USERNAME: demo
PASSWORD: demo

and connect your phone to the PC

2. Disable WLAN in your phone but be shure to have FLIGHT MODE off

3. Start Zune and keep it running all the time

4. Switch to your carrier settings on the phone

5. Manually search for an update within Zune

Important step 6.:
After a few seconds (about 10-15 seconds for me) disable data transfer on the already opened settings tab on your phone

--> The update shows up!
The results of the trick vary, and most users had to try it several times to get it to work. We tried it on our Samsung Focus (shown above), but we were only able to get the pre-NoDo update, indicating that the update is not yet available for the Focus, branded or not. Read on at XDA Developers to try it yourself.
[Via: wpcentral; Source: xda-developers, dawnrazrblade]