AT&T retail stores receive Windows Phone 7 materials: Launch coming soon?
Posted on 07-06-10 07:00 pm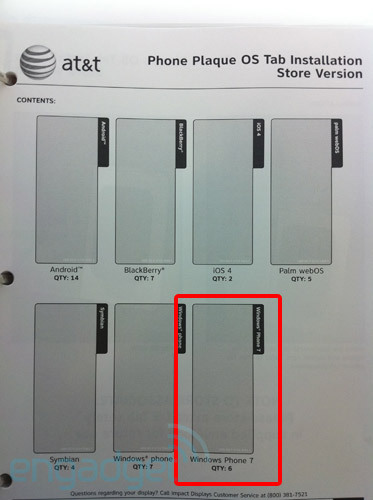 At MWC, we were told that Windows Phone 7 devices would be out by "Holiday 2010". However, some other clues have pointed towards a September/October launch, such as this one here. Shown is AT&T retail materials for Windows Phone 7, apparently now arriving in stores. While Engadget notes that these items have arrived in July for September launches in the past, September is much earlier than the anticipated launch date.
Stay tuned for more info.
(Via: Engadget)